---
Cedars
Cedars is our premier event space. There is a built-in dance floor, bar, and separate buffet area. The 20 foot, draped ceilings, large windows and beautiful lighting make for a perfectly "vintage" event setting. Having dedicated spaces for bar and food service really allow for your decor to be the shining star, and for your guests to have the room to really enjoy themselves!
Capacity: w/ Dance Floor: 150 | w/o Dance Floor: 170 | Cocktail: 180 | Ceremony Seating: 180
Fairlawns
Fairlawns event room is located adjacent to the Gazebo. It is perfect for any special occasion or corporate function. Most often this event space is used as a beautiful place to host your wedding's cocktail hour, or as an indoor ceremony space. The large windows looking out to the gazebo backdrop allow for beautiful "day of" photos without the risk of inclement weather.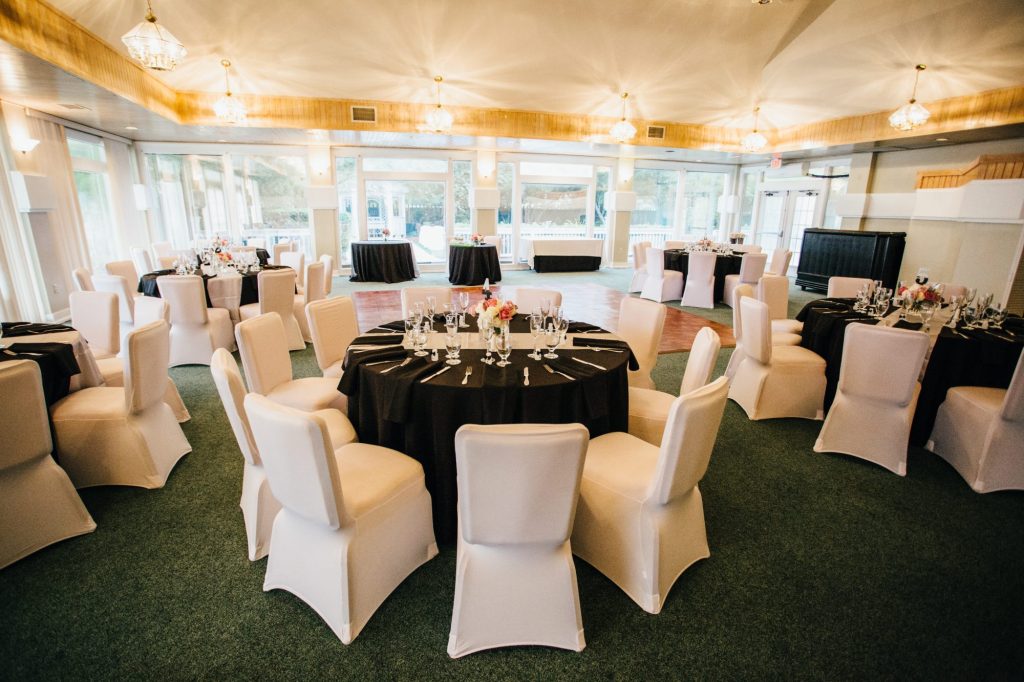 Capacity: w/ Dance Floor: 80 | w/o Dance Floor: 100 | Cocktail: 150 | Ceremony Seating: 160
Outdoor Gazebo
Our outdoor gazebo courtyard is the wedding ceremony space perfect for brides that want that touch of the outdoors. The white walkway and gazebo are the perfect canvas for your special day's colors and style to shine through! Located next to the Fairlawns banquet room it creates the perfect flow for your guests from ceremony, to cocktail hour, to reception dinner.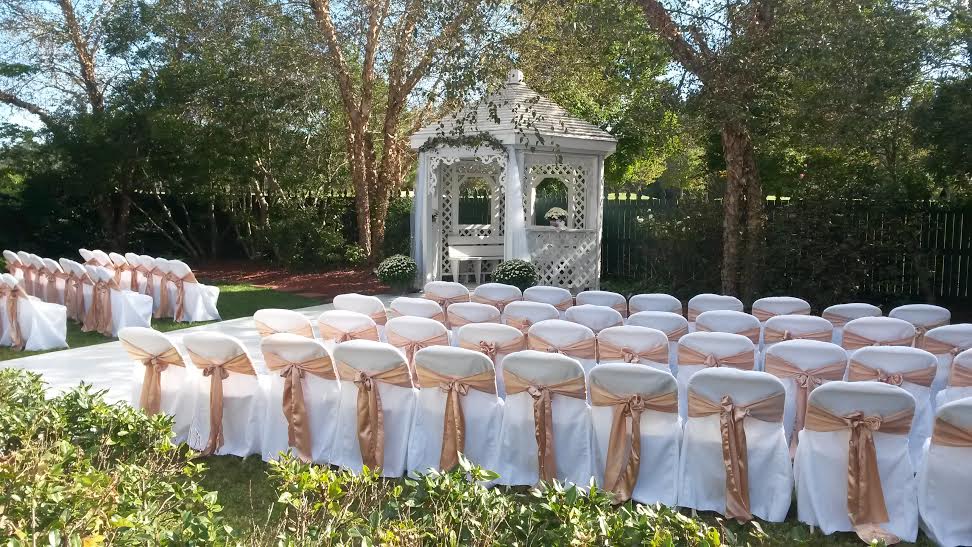 Capacity: Ceremony: 150 | Special Occasion Party: 60
Grill Room (Out of Bounds Grill)
Our Grill Room (Out of Bounds Grill) creates the perfect flow for your guests for a Cocktail Hour, Business Meeting, Birthday Party, Wedding Shower, or Just a Small Intimate Dinner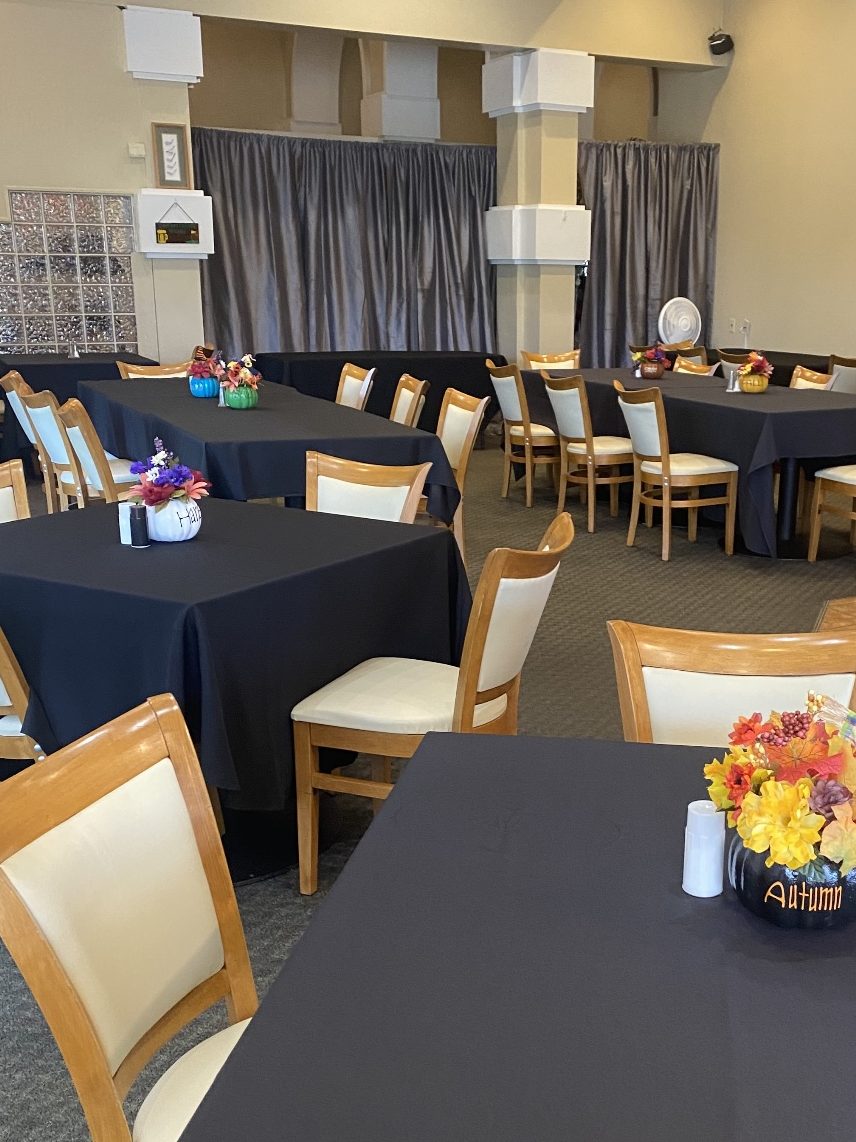 Seating Capacity: 44 | Special Occasion Party: 32